09 Aug

Inspiring Women To Get Fit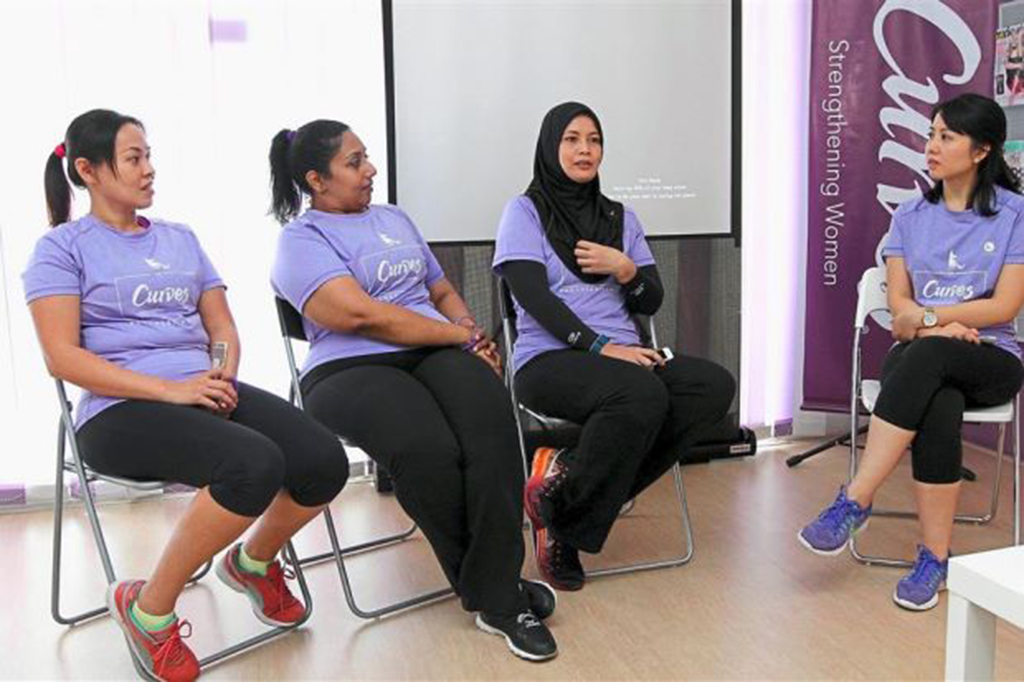 Chin (right) introducing the Curvette 2016 finalists (from left) How, Eshwari and Tengku Faira.
SAFETY concerns and lack of time are no longer excuses for women not to exercise.Curves Malaysia, a women-only gym, offers a 30-minute workout session, thrice a week that incorporates strength training, cardio and stretching specifically for women.
Aiming to motivate and encourage women to lead a healthy lifestyle, Curves Malaysia launched its Curvette of The Year campaign for the second time.
Curves Malaysia chief executive officer Alison Chin said they started the Curvette of the Year as a way of celebrating and rewarding the achievements of their members and to share the empowering stories of the Curvettes with other women.
The coaches at Curves Bandar Sri Damansara Club demonstrating their workouts.
"We received feedback from women of all ages, who overcame cancer, depression or chronic health issues and were inspired by the 2015 finalists," said Chin.
"We hope this year's finalists will continue to empower and inspire women to take care of their health and overall well-being with a simple 30-minute-a-day workout at Curves," she added.
The top four Curvette of The Year finalists were Tengku Faira Edna Iskandariah Tengku Iskandar, 40, Eshwari Vasuthewan, 38, Datin Dr Hasliz Abu Hassan, 41 and How Woan Chyi, 38.
The four finalists went through a Facebook voting contest, workshops, makeover and talks on women's health and fitness organised by Curves Malaysia.
At the event, members of the media and the finalists were given a chance to try Curves' 30-minute workout programme.
The exercise programme is powered by CurvesSmart, a computerised Personal Training system that gives moment-by-moment feedback, monitors progress and provides information on calories burned and workout trends.
Dr Hasliz (left) doing one of the workouts with guidance from a Curves Bandar Sri Damansara Club coach.
The machines incorporate hydraulic technology which creates resistance that increases with effort.Their workouts allow for continual weight loss and maintenance by maintaining a high metabolic rate.
Tengku Faira said before she joined Curves, she had tried going to other fitness centres and exercised regularly but could not lose weight.
"After giving birth to my second child, I gained a lot of weight and I could not lose it. I went to many gyms but it made no difference.
"After I joined Curves, I manage to lose 1kg every month and I am now 11kg lighter," she said.